PEER SUPERVISION GROUP:
BEING RESOURCEFUL
Are you a psychosynthesis practitioner?  Do you sometimes feel you are operating in a vacuum?  Would you find it useful to share thoughts and get feedback on cases? If so, this is for you!
The intent and Purpose of this supervision session is to explore with the group various ways, strategies, techniques and specific tools we use as professionals, to be resourceful for our clients, by anchoring into our own source of resources: the I, the space of Awareness and Will, free of contents. In order to participate, please be prepared to present a case for supervision and feedback in a peer discussion format, facilitated by a trained psychosynthesis practitioner, through a spirit and mindset of Presence as a foundation of the process of "Explore, Expand, Empower" toward more 'I', then anchoring this awareness as a new way of Being Resourceful.
Facilitated by Cristina Pelizzatti (from Italy)
http://www.psychosynthesislifecoach.com
Saturday, February 24, 2018
10am – 12:30pm (Eastern US time) 
Use this time zone converter for your local time: 
http://www.thetimezoneconverter.com
When there is an imbalance between demand and resources, what's helps as "support".
How is strengthening support a skill we can develop and how?
Where does the support come from?
Who is supporting what?
Who or what supports me in my integrity as an external resource?
Who or what in myself supports me in my totality?
We'll explore how support comes from ourselves, from other people and from the environment around us, as a way to enhance ourselves, therefore, our clients.
Furthermore, we will explore how believes they can be comfort zones, limiting the vision and efficiency to support others reaching desired and meaningful goals.
As a Psychosynthesis Guides, we will discuss the meaning of working to generating alternatives, evaluating evidence and putting in perspective, as a process of empowering the client to reach the best performance, by eliminating interferences.
Being resourceful means being anchored into the "I" allowing the power of the Source energizes the personality, transforming contents from limiting to strengths. This strategy allows us to see events from a point of view of
ADAPTATION, FLOW, LEARNING and GROWTH MINDSET, the path toward Resilience.
Be aware of the qualities in your whole, the Self, and affirm:
"I (name) have many resources, I am creative, I am a unity into diversity when I am the Self."
I'm looking to work with all of you who wish to grow together and increase our professional tools kit as a Psychosynthesis Guides, through an exchange of experiences in a peer to peer supervision.
Cristina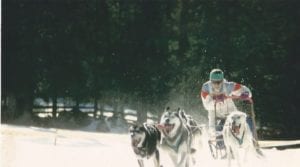 Facilitated by Cristina Pelizzatti: Cris dedicated her youth to climbing high mountains in the Alps where she is currently living, appreciating the beauty of the wilderness and the beauty of Art, being a "daughter of the Arts" (her father was an architect and multifaceted artist: http://www.eliopelizzatti.it), growing up between a small mountain village and the cosmopolitan world of her grandmother in Paris. She raced sleddog professionally for more than 20 years at world championship levels, a sport that brought her in contact with wilderness nature and intense work with beautiful Siberian Huskies and Wolves for more than 30 years, in Europe and North America.
During a series of life-changing events, she resumed her passion for the study of the psyche, concentrating on the Transpersonal aspects, attaining a Masters in Indovedic Psychology as a foundation for subsequent Masters level studies in Psychosynthesis Counseling, Transpersonal Counseling, EcoCounseling (Ecopsychology applied in Counseling) and Psychoenergetics in Counseling. She has specialisations in Green Coaching (Life Coaching in Echopsychology- following a curriculum she developed with a colleague from the Ecopsychology school in Italy), has recently completed a further specialization as a Certified Resilience Practitioner, and is currently studying the "Foundation of Positive Psychology" with Penn University.
When not engaging with coaching clients on-line or in in person in her "natural" setting in the Orobian Alps, she also works as a Psychosynthesis Counselor. Since 2011 she is a volunteer at the paediatric department in the local hospital and conducts training sessions for volunteers working with pediatric patients as well as designing and conducting classes in Ecopsychology at a local school.
Trainer, practitioner and researcher, she brings into Synthesis the reconnection with our Self, through Nature, working in person, with groups, in educational and vocational settings, and on-line.
Certified Psychosynthesis Life Coach with The Synthesis Center (TSC), and Staff Member of TSC, Cris is co-founder and lead instructor of The Synthesis Center's TransAlpine program currently providing a unique opportunity for Certified Psychosynthesis Life Coach training in the Italian language.
Credentials and References
Psychosynthesis Life Coach Trainer
Professional Advanced Counselor 
Certified Psychosynthesis Life Coach (PLC)
Certified Psychosynthesis Counselor
Certified Resilience Practitioner
Professional Life Coach in Green Coaching (Ecopsychology and Life Coaching)
Staff Member of "The Synthesis Centre" USA
Professional member IAC, ACA, AAP
Accredited European Counselor EAC
Associate member AMAC – AC
Organisational member OMAC-AC
http://www.psychosynthesislifecoach.com
You must pre-register for this virtual gathering on ZOOM. Space is limited to 8 participants and is free to AAP members with a $10 fee for non-members.
In order to participate, please be prepared to present a case for supervision and feedback.
Questions, comments on this or anything else, please feel free to contact us.